I spent most of the last week fighting off a cold — and I won!
I also won another pair of ProCompression socks or sleeves!  Thanks Runner's Guide to WDW!  They are my fave! I hope my luck rolls over to this weekend!
Mark and I decided to run the Airbus Brookley 5K on the Runway this past weekend, mostly to shake out the jitters for this coming weekend. I wanted a nice easy run around goal HM time. It's the first year for the race, and we got to run on an airport runway.  Airbus is new to our area, and sponsoring a race like this made a pretty good first impression.  First, there was an awesome long-sleeve tech shirt and swag bag!
Then, there was the 4 pm start and pretty awesome after party.  I guess I was one of the few who paid attention to the pre-race materials that said this was actually going to be 3.2 miles in honor of the A320 airplane Airbus will be building at Brookley.  I guess some people were upset when they weren't done at 3.1.  It's too bad because overall it was pretty well run and I hate to see people complain.
Mile 1: 14:23
The race was pretty crowded with 600+ people, and being a big community fundraiser, there were lots of folks who are new to racing.  Meaning a lot of walkers who started in the front.  Having to weave in crowds stresses me out, so I went too fast in mile 1 to get out of the crowds.  I should also mention I didn't eat a snack prior to the race.  This came back to bite me in the butt.
Mile 2: 14:44
I was still running a little fast and my legs were starting to get tired, but still having a good time.  Almost the first 2 miles were pretty much entirely on the airstrip, which was neat.  And there were some bi-planes parked on the runway for photo ops.  The organizers really did a great job with the theming of the race.
Mile 3: 15:08
One thing I didn't expect was the mile markers to be wayyyy off.  When I hit the Mile 2 marker my Garmin told me I was already at 2.5, and the end of the race was not anywhere in site.  This, combined with my lack of fueling demoralized me pretty quickly, and I stopped to walk a couple of times when I really shouldn't have.  I didn't go into the race expecting a PR, and I haven't trained for a PR, but suddenly I was totally upset I wasn't going to PR.
I'm like a Snicker's commercial when I need fuel.
Mile .2: 14:25
I honestly had no kick left by the time I got to the finish line.  Something I have noticed with local races that attract a lot of newbie racers/walkers is that they run the first quarter mile, walk the rest, then sprint the final .1 at about a 5 min. pace and pass a bunch of people.  It's really aggravating.  I mean, its one thing when an 8 year old does it, but not so cool when a 38 year old does.
Final Time: 47:00
Place: 476/612
I'm super proud of my super-fast sister who set a 5K PR at this race, after setting a half marathon PR a week ago.  You rock!
———–
Now there's just taper week, a couple of days at Disney, and this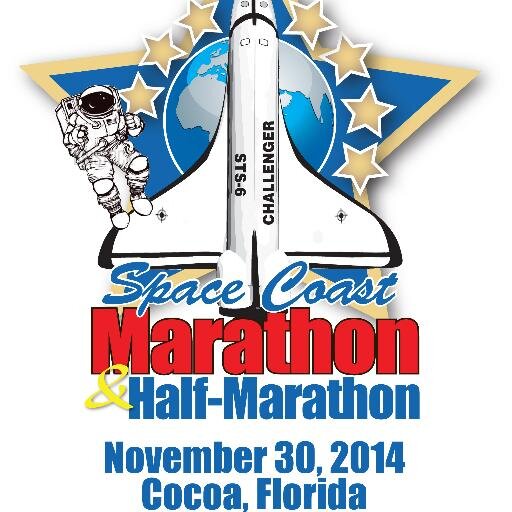 I hope to have my recap up by next Wednesday, but with travel it might take a few days longer.  Bear with me.  Until then, have a Happy Thanksgiving.